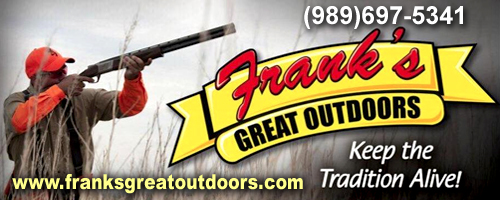 Watch Fisherman's Digest on air.
Our 2018 (Jan. - June) airing footprint is 70 million subscriber screens. Dates are as follows:
CBS Sports Network - Sundays at 7:00a.m.
Fox Sports, Ohio - Saturdays at 9:00a.m.
Fox Sports, Detroit - Sundays at 7:00a.m.
NBC Chicago Sports Net PLUS - Mondays at 12:30p.m.
1-15-18
After walleye fishing for the majority of the ice season so far the warm up got me back to my old stomping grounds in the shallows at Mudd creek & Saginaw bay. Not bad for 2 hours after work! Using yellow beaded guster hooks. The very cold weather has the shallows quite safe and contrary to what many people think, you don't have to go deep or far from shore to catch a good meal. It's not always about "Big Fish" it's sometimes just about getting a great meal! Have Fun! -Derek Dahlman
1-8-18
Saginaw Bay Update.

> 1/8/18 Saginaw bay / river
> Both the bay and river producing good numbers of walleye and perch.
> Best fishing has been 8-14 fow on the south end of the bay. Jigging raps and spoons tipped with Minnows. Be careful out if Linwood. Several cracks opened up with all the wind.
> Saginaw river from the mouth to bay city has been on fire. Lots of 30-40 fish days. Only downside is the amount of sorting with small fish. Make sure u bring lots of bait.


> Captain Eric Long
> Long Line Charters
> 2483438863
1-2-18
The ice season on the Saginaw Bay has started with some great production. Perch have been caught in the shallows near cattails or weed beds, and in the cuts off the Saginaw Bay and River. Perch are also in the marinas and in shallow water near cattails. You can catch them good on perch rigs and minnows and on Russian spoons.Walleye are being taken in many places: from the Saginaw River, off Linwood Rd/Palmer rd anywhere from 6 to 18 feet of water, and out of Bay City State Park in varying depths. Travel with caution and follow trails as always. Look at the great fish that our friend James Dore caught recently.
12-2-17
Trolling has been awesome on Saginaw Bay for the last few weeks. The fish have been heavy in 14-17 FOW. Big crankbaits trolled 1.0-1.3 mph has been the best. Make sure you have a good mix of colors as "Hot Baits" have varied from day to day.