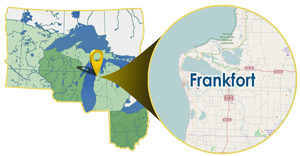 Frankfort Area Fishing Report
July 8th, 2019
7-8-19
Frankfort-Lake Michigan
The salmon bite remains almost non existent out of Frankfort even though we are seeing the most bait in years. Luckily our trout bite has been unbelievably good. Limit catches being the norm right now. Hammerhead cowbells with bright medium sized spin n glows doing mist of the damage. If your looking for an easier tactic we have also been catching them on 250'-300' coppers with Dream Weaver super slims
If you're looking for a fun time on the water, check in with captain Dave Rommell at Tiny Bubbles charters.
Tiny Bubbles
Dave Rommell
(231) 383-1500