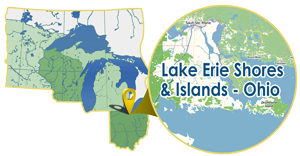 Lake Erie Shores and Islands Ohio Area Fishing Report
May 28th, 2019
What a fantastic weekend of fishing on Lake Erie!!! We ran 3 trips over the holiday weekend with limit catches of mostly 20" - 24" fish. 2 trips we ran a spoon program with small spoons behind TruTrip 40's 35' back and 1 trip we ran our custom Yozuri crankbaits on one side and spoons on the other. While the spoon bite is now on fire, the custom cranks kept up with the catch count!

As the water continues to clear and warm up. Look for fishing to remain incredible basically any where around the islands that you'd like to fish. Some area's to focus on will be off Lakeside, East of the Islands, and flats North/Northwest of Green and Rattlesnake islands. I can't remember fishing ever being any better on Lake Erie. Get your boat out or give us a call to book a charter!

Good Fishing and be safe!


Eriegardless Sportfishing
Captain Kelly Schmidt
(419) 702-0589
https://www.eriegardlesssportfishing.com/
https://www.facebook.com/eriegardless