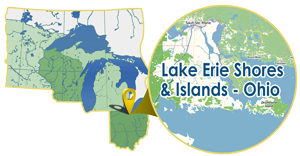 Lake Erie Shores and Islands Ohio Area Fishing Report
June 3rd, 2019
Another fantastic weekend of fishing. Had a group up from Indiana on a 2-day trip fishing Sat and Sun. Both days the fishing continued to be great around the islands. We fished an area SE of Kelley's Island with Trutrip 40's back 25' to 45' and small spoons.

Lot's of areas to fish using whatever technique you wish. Casting on American Eagle Shoal has also been producing fast limits. Trolling harnesses are working well on structures and humps. Water is now in the low 60's and fish are very active. Fast limits is pretty much the norm right now....go fishing and have fun with this amazing fishery.

Good Fishing and be safe!