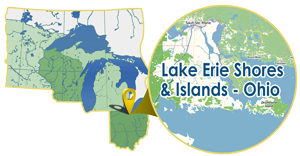 Lake Erie Shores and Islands Ohio Area Fishing Report
May 11th, 2020
5-11-20
Hello Everyone. Welcome back. I hope you are doing well. It's a different world out there but one thing that can help is fishing or should I say catching.
From the Islands to Lorain fishing has been nothing short of amazing. Bandits have been flavor of choice. Leaded and Unleaded have both produced. Leads of 40 to 100 back straight up or 20/20 20/40 20/50 with 2 ounces all are catching fish.
Speed 1.2 to 1.8. Colors have been all over the place. Chrome bases, white bases, orange bases and pink bases are all good choices HL&S Customs are my favorite along with Kelly Schmidt Customs doing damage as well.
Areas have been all around the islands down the shoreline all the way to Lorain. We've been fishing as shallow as 20 ft and as deep as 50 ft. The bottom line. Use your Lowrance electronics to find fish and catch fish. We will be back once a week again with fishing reports . Please come back each week to stay on top of the fish. If you have any questions,you can email me at starcraft2050@gmail.com. Stay healthy and good luck fishing. Captain Gary Zart Blue Dolphin Charters.