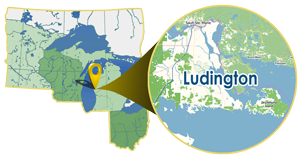 Ludington Michigan Area Fishing Report
May 3rd, 2019
Rodmaster Fishing Charters, L.L.C.
First Big Lake trip this year helping out on a friends boat!
Fish came on High / Low Divers and Down-riggers ticking or near bottom combined with Dreamweaver 8 & 10 In Spin Doctors in Chrome, Green Sparkler, Yellow Sparkler with Green Flies, Lime Green / chrome Whirly Gig, Blue/Green Spin-n-Glo, Downrigger 45' with Moonshine Striptastic, 150 copper / Dreamweaver Greasy Chicken.