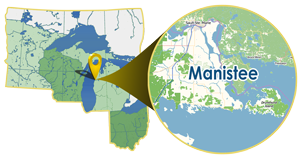 Manistee Area Fishing Report
October 13th, 2021
10-11-21 Manistee area
Kings are winding down on the Big Manistee. Still some up around tippy dam area on gravel spawning. Steelhead have entered the river system feeding on salmon eggs and we're off to a good fall run of steelhead. Rain and cooler temps forecasted are really gonna get them going in the coming days!!
Steelhead and coho are showing up on our beaches in low numbers, expected to change with this weeks weather system!
Bottom Bouncing 10-12mm beads in river has been best for steelhead. Looking to get out? Call Blue Collar guide service.