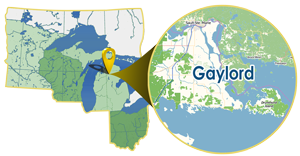 Gaylord Area Fishing Report
December 21st, 2020
12-21-20 Gaylord area
Things are starting to firm up in North Central Part of the state. 1-3" on a lot of lakes some with some smaller shallow lakes with 3.5 to 4 use extreme caution because the thickness has varies substantially on some lakes.
When looking for early ice gills I target 20-25 foot depths and start by drilling a grid system and checking each one with my electronics until I mark fish. Using a 4mm Tungsten and plastic like a JR's ice mite jr so you can drop and capitalize while the school is under you.
If you're trophy hunting I like to target weed flats in the 8-12 foot of water using an underwater camera to identify good green cabbage weed. For baits I opt to fish lead because I don't need the added weight of tungsten in such shallow water, this allows the fish to inhale the bait in easier. I pre drill the flats before prime time so when the sun sets you're being as stealthy as possible and not spooking fish.